What do you wish someone had told you when you were 22 years old? How much would it have changed your trajectory? Would you have even listened to the advice? Today we're not just doling out idea to help your financial future….the guys are answering your specific financial questions. We'll also tackle questions about converting an IRA to a Roth IRA (how do you do it?), about why we always use 7-10% as our assumption over long periods when talking about the stock market, and how to know if you're ahead or behind on achieving your financial plan.
Plus in our headlines segment, with all of the stock market gyrations lately, what's the right thing to do with your money? While many publications like to talk about all the ways people can panic, one seems to be the voice of reason….we'll share which one and details on HOW they suggest coping with stock market uneasiness on today's podcast.
Later we'll throw out the Haven Life Line to Ramon. He's hoping to find solutions for his joint budget with his spouse. How does he rectify expenses that are withheld from his paycheck before he receives his money? What if he and his spouse have different amounts taken out? We'll answer all of Ramon's budgeting problems and discuss budgets in general.
Thanks to MagnifyMoney.com for sponsoring Stacking Benjamins. MagnifyMoney.com saves users on average $450 when they compare, ditch, switch and save on credit cards, student loan refinancing, checking, savings and more. Check out MagnifyMoney.com for your savings.
Show Notes:
<> Open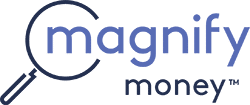 Compare checking, savings, credit cards, and loans before switching. Magnify Money makes it super easy to compare, switch and save.
<4:06> HeadlInes
<25:21> Doug's Trivia
What's the largest hotel chain in the world?
<30:47> Haven Life Line

Need life insurance? You could be insured in 20 minutes or less and build your family's safety net for the future. Use StackingBenjamins.com/HavenLife to calculate how much you need and apply.
Ramon needs some advice on best budgeting practices for joint couples.
<12:43> Letters
Tyler lives in Sioux Falls, where the cost of living is much less than some other areas. Where can he find information that'll let him know if his savings are on the right track?
Jeremy and his wife each have rollover IRA from previous employers. Is it worth paying the tax penalty now on converting one of their rollover IRA's to a ROTH?
Leo hears that the S&P 500 grows at an annual 7-10% frequently. Where does this % come from? Why does google say 10% growth since 1928 and not before 1928?
Sam wants more info on how they can cash flow their mortgage payment.
Will wants to know what does Joe and OG wish they knew at 22.
Need help with your financial plan? Use this link to schedule a meeting with OG: StackingBenjamins.com/OG
Join us Friday
✕
Join 9K+ Stackers improving their money savvy.