So you've decided to step up on the property ladder. Whether it's your first or forever home, buying a house is one of the most significant investments you will make. Your ability to meet qualifying lending criteria is vital in getting the money from lenders to purchase the house.
While requirements can vary from one lender to another, some factors remain constant. The most common is: How much can you afford? Do you have the financial capability to buy the home and pay the mortgage monthly? Are options like personal loans for poor credit available to you?
The process of getting your mortgage approved can be daunting, so you should understand what you're signing up for before investing the time and energy. To gear you up for the task ahead, below are five critical factors that might make or mar your mortgage approval.
Your Credit Score
Your credit score is a number that you are given based on, among other factors, your repayment history (credit cards, personal loans, student loans, auto loans, and credit lines). This is a measure of the risk you pose to lenders. In layman's terms, your track record regarding credit and finances will help the lender decide if you are a good risk – and whether you will get approved for a mortgage.
While there isn't a specific credit score you need to hit before applying for a mortgage, a typical lender would want to see a score greater than 620. As a rule-of-thumb, the higher your credit score, the higher the possibility of having your mortgage application approved.
Your credit score doesn't have to be scary or mysterious; you can probably track it through your bank. Buying a home with a low credit score means you'll pay more for the loan throughout the life of the mortgage. It's essential to raise your credit score by paying your debts and engaging in other activities that may increase your score before applying for your mortgage loan.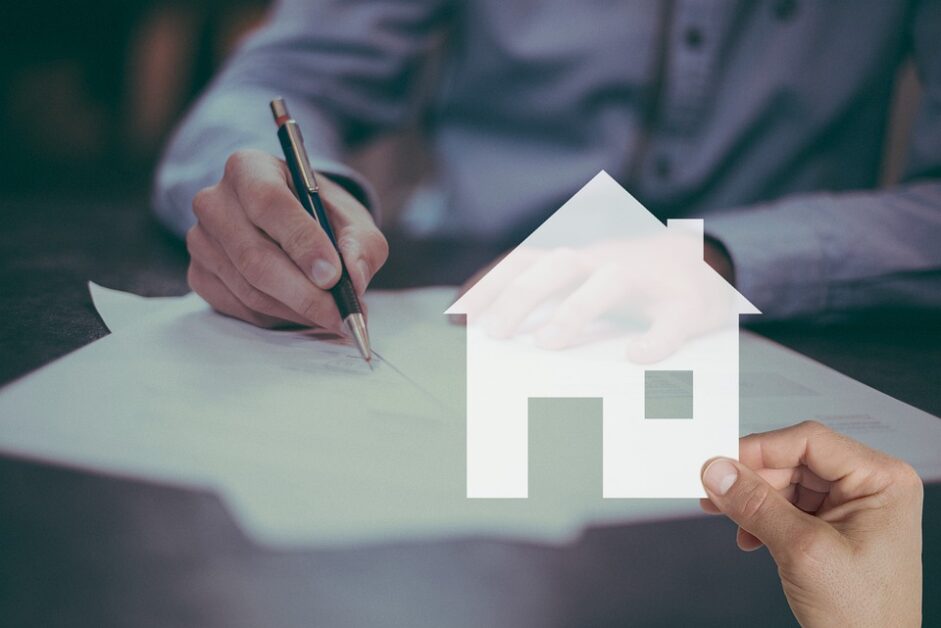 Your Debt-To-Income Ratio
This is the amount of debt you have relative to your income. For example, if your mortgage costs, loan payments, credit card loans, auto debt, and car loan cost up to $2,000 monthly and you had a $6,000 income, your debt-to-income ratio would be 2,000/6,000 or 33%.
Unlike credit scores which can vary from one lender to the other, debt-to-income ratios can be pretty fixed. The criteria qualifying you for a mortgage would involve having a debt-to-income ratio of 43% or above.
If your debt-to-income ratio is less than this or you owe too much, you either have to take out a smaller mortgage or work on getting your debt paid before your mortgage application is approved.
Your Down Payment
Be it your savings, a gift from family, or money borrowed from a credit facility, lenders also look into your down payment source. This protects the lender because they can recoup all their funds if you don't pay them back.
The amount you put down upfront on your house determines how much interest will be calculated based on your loan. For optimal mortgage approval odds, it's recommended that your down payment is at least 20% of your house's selling value.
The Condition Of The Home
To limit their risks, lenders also need to ensure that the home is in good condition. A home inspection and appraisal are required to ensure that the lender is taking unnecessary risk on a lemon.
If the home inspection shows flaws and significant problems, the mortgage approval might be put on hold. An appraisal is also essential as this would determine how much the lender will provide for you.
For example, if you pay $150,000 for a house appraised for $100,000, the lender won't give you the full amount. Instead, they'd give you a percentage of the appraised amount, and you'd have to come up with the down payment of $50,000 + whatever percentage of the $100,000 appraisal value they require, and the interest attached. Your purchase agreement might have a clause that specifies the deal is void with no penalty if financing isn't attained.
Employment History
If you are thinking of quitting your job or moving from employed to self-employed or unemployed, hold off on pulling the trigger if you're going to apply for a mortgage in the short-term. Employment history is a crucial factor while applying for a mortgage. This is one of the primary factors lenders use to determine your eligibility.
Having steady employment shows a stable income, and you're able to pay the mortgage. However, if you are self-employed, lenders likely need at least two years of your tax documents to certify mortgage qualification.
Final Thoughts
Selecting a home to buy is a significant decision that should be taken seriously by both the buyer and lender. In most cases, it is not practical to buy a home outright, which is where mortgage firms earn their keep.
To ensure your application is approved, take note of the factors listed above. They will determine whether you are on your way to getting the keys or whether your application will be declined.
✕
Join 9K+ Stackers improving their money savvy.