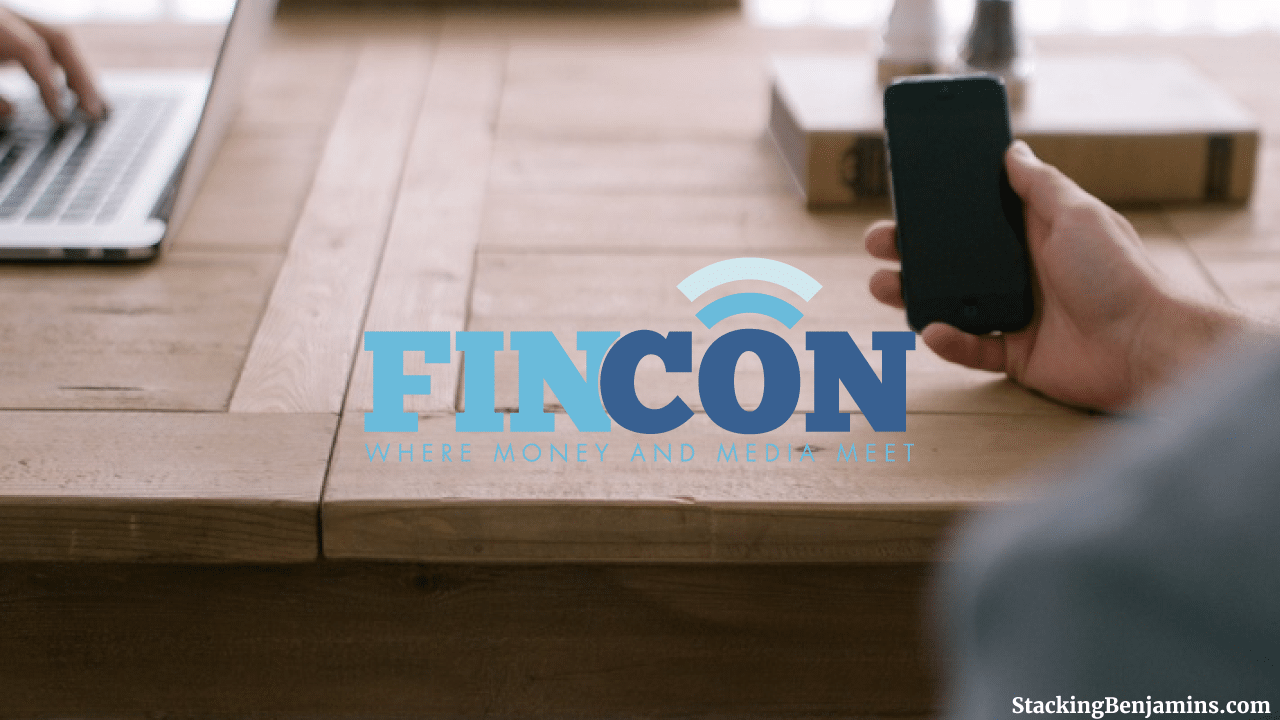 This article is part of the 'Think Further' series sponsored by Fred Alger Management. For more 'Think Further' content, please visit www.thinkfurtheralger.com.
Think the financial landscape isn't changing?
If not, you aren't looking hard enough. Change is coming in nearly every portion of the financial sector. Whether you're worried about saving, investing, fees, teaching kids, or financial planning…there's a new FinTech product coming to your doorstep.
How do I know?
I just returned from FinCon, a money and media conference in Charlotte, North Carolina. This year the conference featured a financial technology competition among some of the hottest and brightest new apps and solutions. To compete, products had to be less than two years old and also couldn't have received large volumes of venture capital funding yet.
The goal? It was simply for attendees to see what's going to be disruptive in the near future.
Man, did we get a show.
Here are my five favorites:
1. FamZoo

FamZoo not only won the competition, but they would have won if Stacking Benjamins had been picking. This app/debit card combo helps parents teach kids about money. Parents can set up an easy or elaborate allowance bucket system, can apply allowances to kids' cards, ding them for not making the bed, and can attach account returns to indexes like the S&P 500.
Under the hood, a parent's account holds the money, and multiple sub-accounts are created inside the FamZoo app, with rules attached to them.
Why it's disruptive: Allowance systems are based on the parent's old school practices. Who would you rather have teach your kids about debit and credit cards, you or a financial company?
2. Ticker Tags

How cool is this: take all of the social media chatter out there and watch how it correlates with the stock market. During the Ticker Tags presentation, developers showed how the Frozen doll craze influenced Disney stock last year (sure, we knew having the most popular toy for the Christmas season would positively impact stock prices, but this app saw the Frozen craze quicker than most). Now they're watching this year's Star Wars craze.  Whatever the company or craze, users can slap a tag on it and watched developments graphically.
How's it disruptive? It's about time we mined social media for potential stock trends, isn't it? Whether positive or negative, we want to know how our money's acting, and Ticker Tags could be a game changer.
3. Simply Wall St.

Simply Wall St. takes the thought that we learn best by seeing things visually, instead of digging through blah blah blah numbers about…well…..the numbers. The app and corresponding site instead feature infographics detailing relevant information about every stock. Because it's so approachable, beginners can more quickly understand the stock market and veterans can quickly find problems or strengths in their portfolio (or watch list).
Why's it disruptive? We're visual beasts, and once you've seen this app, you wonder why someone else hasn't already used graphics in this way to reflect how stocks are moving.
4. My Financial Answers

In the past, it seems like CFPs have all the cool toys for financial planning. No longer. My Financial Answers gives you the powerful software that your pro uses, but with guides so we can all understand it. Like TurboTax asks you questions and downloads relevant information from your financial institutions, My Financial Answers can help you with all of your financial planning in a matter of minutes (maybe half an hour). 
Why it's disruptive: Developers are hoping to work with companies to allow workers the chance to easily make better decisions about how to save through existing plans. If people get their hands on this tool, we might see the savings rate increase.
5. Draft App

Draft App is an investing app that combines crowdsourced financial data with psychology, showing investors how their performance and fees stack up against his or her peers. Link to your investment accounts quickly (using the same system as more established brands like Mint), and then the system decides whether you're an aggressive, moderate, or conservative investor. With easy swipes, you quickly see how you rate against everyone else in that category concerning both performance and fees. A fun feature of the app is that it's bar and cocktail party-safe. You can show your friends percentages instead of dollar values, and either brag or ask them to buy your next drink.
Why it's disruptive: Draft helps you see your fees quickly and compares your portfolio to better metrics than the S&P 500…..your peers. No more "trusting" that your portfolio is low cost.
What I love about this field is how much innovation is here. The industry is changing, and fast. Financial services are becoming more available to a wide variety of people, and I'm excited to see where we go from here. If you have access to a smartphone, FinCon proved to me that you now have the keys to successful investing.
✕
Join 9K+ Stackers improving their money savvy.