Blogging is a passion that many people have but few have the time for. That's because they have to spend their time working – often working jobs they hate. What if you could make money blogging so that you can put your time where your passion is? The following are a few ways to do this.
Affiliate Marketing
Affiliate marketing is a great way to make money as a blogger. Basically, you sign up as an affiliate through businesses. Then, you add links to that company's products in your content. If your reader makes a purchase through your link, you make a portion of the sale.
You've likely seen it in action before. Perhaps you were on a website for baby items, and the writer had links to car seats, strollers, and other items. Or you were checking out a fitness website that linked to exercise products. This is affiliate marketing.
The key to success with affiliate marketing is to sign up through companies you actually appreciate and believe in. They should also be relevant to your blog's purpose. If you have a site for moms, signing up as a baby product affiliate and even a fitness product affiliate makes sense. However, those items probably wouldn't be relevant for a computer tech website.
Freelance Writing
You can also use your blog as a portfolio of sorts. Write about the topics that interest you and advertise yourself as a freelance writer. Businesses can then take a look at your website to determine if you fit their tone, and then hire you to write content for their websites. This is a great opportunity as you can choose to work with just a couple of clients for extra spending money or turn it into a full-time career.
Online Courses
One of the several ways that bloggers make money is through online courses. It may seem strange to think about teaching a course. Most people think they don't have anything valuable enough to teach – that what they know is common sense.
That train of thought is often incorrect, though. Things that seem like common sense to you seem that way because of your individual exposure and education. Others haven't had the same exact life you had, so it's not going to be common for them.
Consider two people: one who was raised around technology and the other who was kept from it until recently. Working a phone or tablet would be common sense for one, but definitely not for the other. The bottom line is that most people's idea of common sense isn't as common as they might think.
People who realize this package the information they have to share into a course – and they sell it to people who do not yet have that information. Some charge hundreds or thousands while others charge $29 or so. The price is up to you, but it is certainly a way to make money through blogging.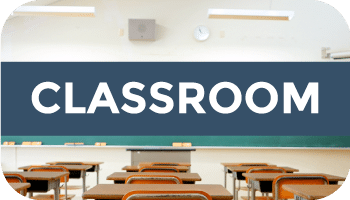 Sponsored Posting
Sponsored posting is a bit like affiliate marketing, but it's not quite the same. You'll write content similar to what you would with affiliate marketing and place it on your website. The difference is in how you get paid. With affiliate marketing, you get a cut of the sales you drive through your link. With sponsored posting, you just get paid for the writing.
As such, there can be some differences in the amount you make. There is always a chance you could make more through affiliate marketing if you drive a lot of sales. That, of course, is not guaranteed. With sponsored posting, you know you'll get paid – even if you do not generate any sales.
One great thing about sponsored posting is that you have help through the process. You can make money blogging with ValuedVoice through sponsored posts, which means you don't have to search for companies willing to pay for this service.
✕
Join 9K+ Stackers improving their money savvy.