In 2019, the housing market where we live was only getting more competitive and we knew that if we were going to actually purchase a home, we needed to get in while we could. Sound familiar? It's happening all over the country. It was in that moment that my husband and I decided to venture into the world of real estate and buy our first home. And wow, did we learn some lessons.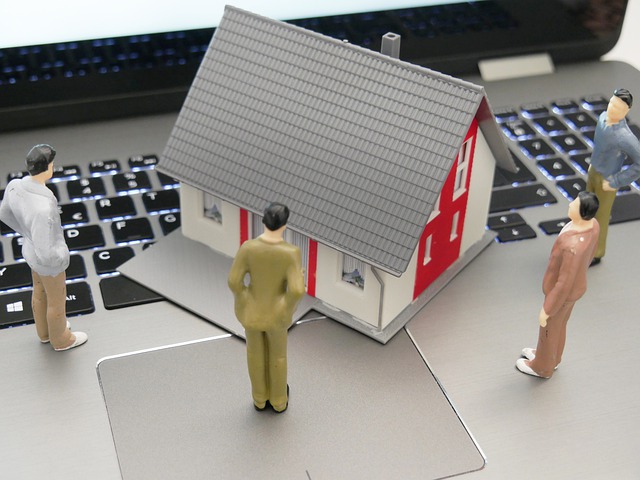 We started house hunting in January of that year and because the market was hot, inventory was low. We mapped out our ideal location, hired a realtor, and started our search. We toured the (very few) homes on the market at the time and when we walked into what is now our home, we were blown away. Open floor plan? This would be perfect for entertaining friends and family. Updates? How can you update something that's perfect? It felt like we'd found a unicorn. I think the exact words when we left the tour were "It's perfect. It's move-in ready!"
Boy, we were so wrong. It's been two years and we're still fixing and updating the things we thought were "perfect." It's not all bad though. The schools here are some of the best in the state, we've spent countless nights in the backyard with neighbors sipping drinks and having game nights and we have every grocery store, Target and chain restaurant you can think of, all within a 10-minute radius (hello, suburbs!).
But still, oh man, were we naive. There were SO MANY questions we should have asked but didn't, and so many lessons we've since learned.
What are some of the most common home buying mistakes? Let's dive in so that you can avoid some, or all, of the issues we had when we purchased, among others.
Buying more than you can afford
When you're looking at beautiful, shiny homes, it is so easy to convince yourself that you can afford a bigger house than your wallet might be comfortable with. If you ask a lender how much you can afford, they will typically tell you the maximum you will qualify for based on your income and other debt payments. The important thing to remember here is they are strictly looking at your income, debt and assets and most likely do not know the details of your big-picture financial plan. When you tell your realtor your budget, don't be surprised when they find several homes at the top end of, and sometimes even over, that budget. It's a slippery slope and next thing you know, you're signing on the dotted line for future trouble.
One Solution: Work backward and start with the payment amount you are comfortable with, then figure out the home price that correlates with that.
Not shopping lenders
I can't stress this enough. Talk to multiple lenders before getting pre-approved. All lenders are not created equal (even though they all follow the same regulations) and they can have different fees, points, and even rates. We got quotes from three different lenders and they all had different rates and fees (and they all tried to convince us why theirs was best). One lender charged an application fee while the others didn't. But another one had a higher processing fee than the others. In the end, we negotiated with the lender we liked the most and they matched some of the lower fees of the other lenders. Win, win!
One Solution: When you're close on finding the right loan, see if you can negotiate.
Taking the inspection report at face value
The inspection report is an important document in the home buying process that outlines any repairs or damage seen (and sometimes unseen to our regular eyes) in the house. Read the entire report and take note of the big issues listed. If there is a large item that needs repair, call a professional to give you an estimate for that repair. This is an area we overlooked and we could have saved thousands of dollars just by getting a second opinion. For example, we needed to install a radon mitigation system in the basement and we relied on the cost estimate from the inspector who wasn't an expert in radon mitigation and apparently guessed at the cost of the right fix. We asked the sellers for a credit at closing for the amount he estimated. Turns out, it cost three times that amount for the system we wanted and we could've saved that money if we had made a simple phone call to a professional.
One solution: Compare possible inspectors ahead of time to find one who comes highly recommended.
Ignoring -at least partially- the seller disclosure
This sounds silly, and in many cases it probably is, but take note of the items listed on the seller's disclosure because it can tell you a lot about the seller and how they have (or have not) taken care of the home. Something as trivial as a running toilet or busted sprinkler head isn't of much concern but if there is a long list of these small items, it could indicate bigger problems down the road.
Learn from our mistakes. When we purchased our home, the seller's disclosure listed two running toilets, low water pressure in the backyard sprinklers, and a broken water line on the refrigerator. We largely ignored everything on the list because they were easy fixes that we could do once we moved in. But the bigger issue was that (as we later learned from neighbors) the previous owners had no desire to maintain the home. The ice machine water line was broken because their new puppy chewed a hole in the line and water spewed throughout the entire kitchen…and they didn't know how to turn off the water until a neighbor helped…and then they proceeded to not replace the water line (by the way, it was a $5 fix that took about as much time to fix as it does to fill up a cup of water). We've spent the last two years finding more "small" fixes (broken wall outlets, crooked cabinet, loose door hinges) that should have been done years ago and took very little time and effort to fix with the help of YouTube.
One solution: Add up the little things and ask, "Is there a bigger problem here?"
Miscalculating repair and maintenance costs
When buying a home, there's more to the ongoing monthly cost than your mortgage payment. The thing that tends to sneak up on you when you least expect it are repair and maintenance costs. A good starting estimate of the annual maintenance costs is 1% of the home value, outside of any large renovations. Think through this added cost to be sure it fits within your budget. There's always the possibility of larger repairs some years but be sure to budget and have an emergency fund in place so you have funds to tap into if needed.
One solution: Create a budget for maintenance over and above your mortgage before moving in, so you can replicate the true cost of home ownership.
Opening new credit before the home closing
Talk to any lender and they will tell you how important this is. When you initially apply for a mortgage, the lender will run a credit report along with gathering your financial statements. This will show the lender all your existing, open credit. Lenders have the ability to run your credit again at any time before the loan closes, and having a new credit card or loan come up could jeopardize your loan or impact the rate so hold off on buying that new fancy car until after your loan closes.
One solution: We'll mention this below, but check out your credit early and keep track of your score so you aren't surprised later.
Not checking your credit
Before talking to a mortgage lender, check your credit. It's important to check it for accuracy (fraud is increasing!) and to know your credit score and if you need to increase it before applying for a loan. Checking your credit report and score is fairly simple and websites like CreditKarma are free and easy to use. You can also get a copy of your full credit report from any of the three credit bureaus: Experian, Equifax and TransUnion.
One solution: Don't delay on this step. It's easy and free.
Draining your savings
Home ownership can be great, but not if it leaves you house poor. Before using your entire emergency fund for the down payment, think back to the first point here about buying more than you can afford. Maybe you know you are going to have a large windfall of cash soon or bonuses are coming up at your work so you know you can replenish your savings, but think through all the costs associated with buying a home (purchase price, monthly payment, how much you can save monthly to retirement/investments after the purchase) to be sure your financial plan isn't derailed.
One solution: Keep your emergency fund in a different account than your home purchase fund so you aren't strapped right after you sign.
Letting emotion drive decision making
I could list more examples here than I'd like to admit. As hard as it is, take the emotion out of your decision making when buying a home. Everything from the price of the home to the upgrades needed can be quickly and negatively influenced by emotion. As humans, we want instant gratification and it's hard to step back and design your dream kitchen next year instead of this year. But doing so could save you time and money.
Here's just one example from my homebuying experience where I let emotion get the best of me. A gorgeous wood deck stretched off the house and into the backyard, and was bordered by beautiful 30-foot pine trees on one side that made it feel like you stepped out of the suburbs and into the mountains. I fell in love with it instantly and pictured myself starting my day sipping coffee on the deck on a big comfy couch. Well, my dreams started fadingwhen the inspection report noted that the deck may not be secured to the house properly. But we (mostly just me) loved the deck so much that "we would figure it out and it couldn't be that bad". Fast-forward to now, and it is "that bad" and wasn't built correctly at all. We ended up ripping up the entire deck and starting over. If I had stepped back in the moment, we could have gotten a second opinion and been more informed about our options.
One solution: Ask yourself how emotional you are about a decision. It's an emotional time and you may miss key points if you let your love for a feature outweigh the cost.
Ignoring the neighborhood in search of the perfect house
Location, location, location. I'm sure you've heard that before, but it's true. Not only for the time you are living in the house, but also for resale value. Start off your home search with location in mind and drive around potential neighborhoods to get a feel for the area. Take note of how far away your favorite coffee shop or gym or grocery store or even your office are. Finding the perfect house is, well, perfect, but you won't enjoy it as much if you are spending more time commuting than in your perfect home. We did this part right, but I have plenty of friends who've made this mistake in the past.
One solution: Find the five places you drive to at least weekly and calculate the cost in time and energy to get there. How long will it take for the shine to wear off?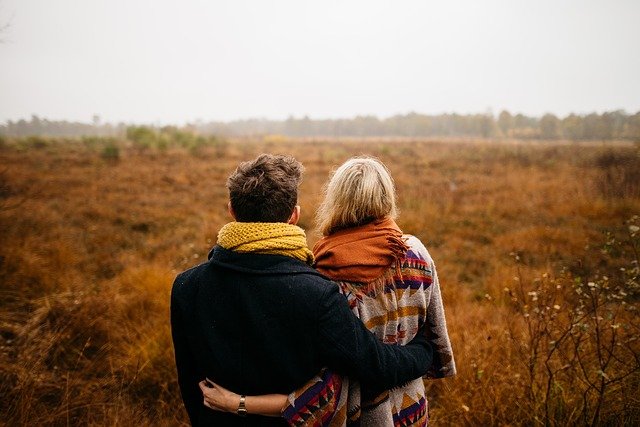 There are plenty of home buying tips and tricks and even with all the information possible, you still might find yourself in a situation that could've been handled differently. We all make decisions we later learn from, and my hope is that you can take this information and be a little bit more informed for your next purchase.
Do you have other home buying tips you love? Or have you made one of the mistakes listed here? Comment below so we can all learn from each other and make better financial decisions moving forward!
✕
Join 9K+ Stackers improving their money savvy.