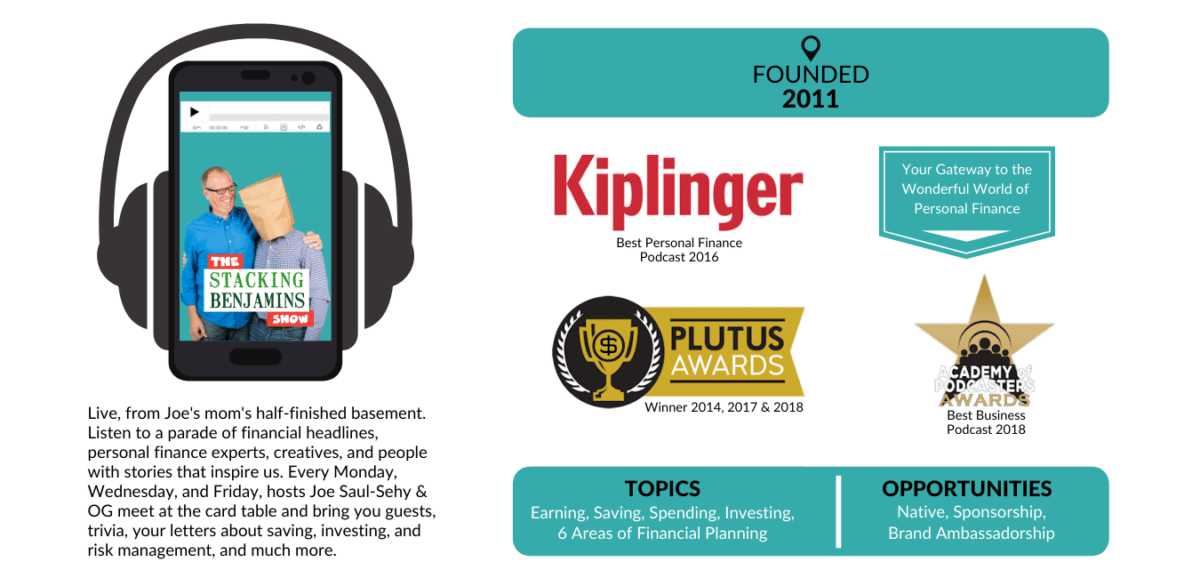 Thanks for your interest in advertising on Stacking Benjamins.
Our Media Kit
Looking to reach an audience of over 145,000 money geeks?
Write us at team@stackingbenjamins.com for information about how we've worked with reputable brands to help them get the word out.
Like what you see? Join 7,000+ other stackers and get emailed on a weekly-ish basis.