YOUR MISSION, SHOULD YOU CHOOSE TO ACCEPT IT, IS TO COMPLETELY REFRAME YOUR RELATIONSHIP TO MONEY SO YOU CAN SET YOURSELF UP FOR THE REST OF YOUR LIFE.
Join the Stacking Benjamins team for an intimate, #stacker-only event designed to give you access to the tools, resources, and thinking that can take your finances to new levels of success.
Picture this:
It's the end of January 2019. You just got back from the Stacking Benjamins Experience, and you're hanging out with your friends, trying to put into words the transformation that occurred over the weekend.
"Okay, you know the gang from the Stacking Benjamins podcast, right?" you ask. Your friends nod (or look confused, or ask what a podcast is, depending on your situation). "How they keep things light, but you have a feeling they know what they're talking about?" You pause.
"Well, going to the Stacking Benjamins Experience was transformational in a way I didn't expect. Sure, it was fun to hang out with Joe and (again you pause, because you didn't call him OG over the weekend) OG, and I expected to get along with them. But I didn't expect to come home with a completely different mindset about my money."
You pause, again (this time, for effect).
"I know what I need to do to live my life the way I want to live it."
Your friends are impressed. (Except Todd, who's still on the Wikipedia page for podcasts. Darn that Todd.)
Day 1: Friday

You'll get picked up from the airport (shuttles start in the afternoon) and transported to the hotel, where you'll find your hosts and friends for the weekend. You'll meet everyone at happy hour, where we'll get to know each other and talk about our expectations for the weekend.

After that, we'll break for the evening so you can have dinner on your own.

Day 2: Saturday

This is our main day together. We'll start early with a group run. Joe will lead this run, and he may be the only person running!

Then, we'll get right into it. Here's how the day looks:

8:00 AM: Journey
8:30 AM: Milestones
9:00 AM: Comparisons/Traps
9:30 AM: Build milestones. What do they cost?
10:00 AM: Self assessment. Where am I now? How did I get here? What's holding me back? How do I get where I want to go? How do I manage my daily money? How do I manage my risk? Where do I invest?
12:00 PM: Break for lunch and sunshine
2:00 PM: Tools to make the job easier (bring your devices)
2:30 PM: Asset allocation: how it works
4:00 PM: Putting the plan together
5:00 PM: Break for dinner on your own.
8:00 PM: Reconvene for board games & parties

Day 3: Sunday

Closing session: Communication, coaches, and meeting milestones. You've made a plan, now it's time to figure out how you can stick to it! Our day will end at noon.
The Stacking Benjamins Experience is going to be held in Clearwater, Florida. Clearwater is a lovely beach town about 40 minutes from Tampa. It's the ideal location for the combo of deep insight and deep relaxation.

Bring your Starwood points, because we'll be at the Sheraton Sand Key Resort.

Great question! Tickets for the Stacking Benjamins Experience are just $599 (not including flights or hotels).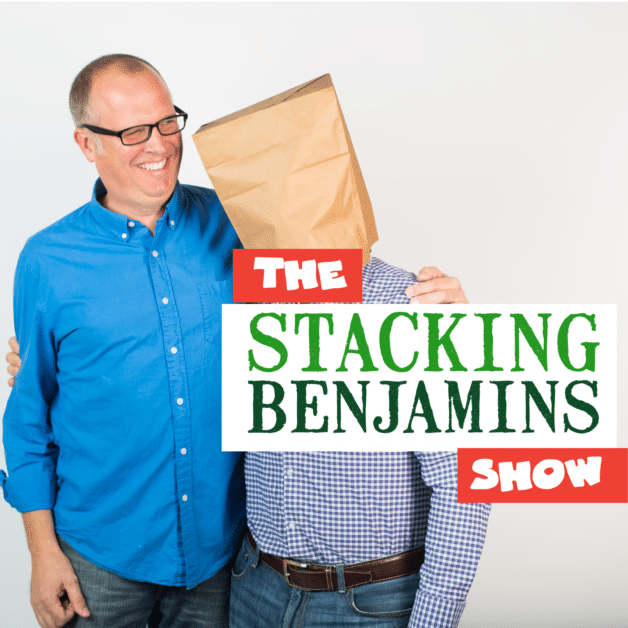 We're looking for a small group of #stackers for our first exclusive weekend.
Click the button below to be a part of the advance scouting crew:
✕
Join 9K+ Stackers improving their money savvy.