Want More Stacking Benjamins and don't want extra commercials? Wondering How to Get EVERYTHING we do?
Buy the All Access Pass!
What is All Access?
This is our backstage area. It's the spot where Joe & OG hang out with guests a little longer after the main Stacking Benjamins show. It's also the place we send our old shows. Sometimes it's where we talk about the behind-the-scenes stuff that we go through to create the podcast.
Replays of old Worst of the Free Financial Advisor, the show Joe & OG started when they were sure they'd be rebranding. You can hear the trainwreck in slow motion… (shows added as quickly as we can get them in!)

Access to 2 Guys & Your Money, the show that ran for two years as Joe & OG developed the podcast. Hear top guests like Jean Chatzky, Pat Flynn and others AND the same hilarity you hear now. (Roughly 68 shows before we pivoted to Stacking Benjamins)

All episodes of Stacking Benjamins OLDER than the current 25. (We'll begin adding these after we run through all of the 2 Guys & Your Money Episodes)

NSFW "dessert" portions. Sometimes OG just wants to swear… and some stories are too unfit for the show. We play them ALL here.

Uncut outtakes and behind the scenes stuff.

Longer interviews with some guests and roundtables.

NONE of the commercials or commentary you'll find in the Green Room

Want more?
What's all this wonderfulness cost?
It's simple: you pay a $1.99/month subscription fee. Your card will be billed automatically at the beginning of each month. The subscription gives you full access to all of the above for as long as you're a member.
What will I need?
All Access is available through the Stacking Benjamins podcast app or on your computer. It's available on Android and iTunes. Don't have iTunes or Android? You can still open the Green Room shows on your phone's browser.
Click the Photo Below for All Access: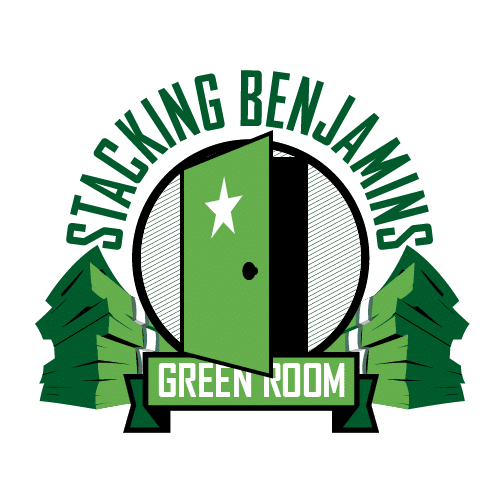 (or click here)
✕
Join 9K+ Stackers improving their money savvy.