An important part of any great financial plan is using quality tools. These are the tools we use to figure out how to create a reality that's better than the one we're living today.
Many of these links are affiliate links, which means if you click them, we get a little something from our partners. Our affiliate relationships keep our lights on, so thank you!
Our affiliation in no way affects the resources we recommend.
Investing & Investing Research
M1Finance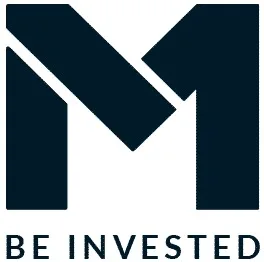 We asked M1Finance to sponsor our show because in our mind, they're second to none when it comes to the intersection of ease, flexibility and investment diversification. M1Finance allows me to create pies of investments (even multiple pies if I choose) using either tested and diversified approaches OR my own creations. Better yet? M1Finance uses fractional shares to invest every penny of my money AND keeps the allocation tight by rebalancing whenever things get out of alignment.
Roofstock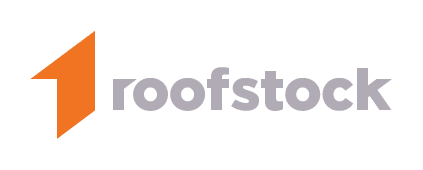 Thinking about real estate investing? Whether you're just starting out or a seasoned investor, how is this for world-class service? Roofstock gleans top rental home opportunities from around the country, cutting your search time so you can focus on only top choices. If you want they'll find the renter, vet property managers, and even sell the property when you're done. You can be as hands off or hands on as you choose. There's a reason so many people rave about Roofstock….including us! Don't just want to take our word for it? Read our friend Alex's excellent review of Roofstock here. 
Unison

Unison helps home buyers double their down payment, which can help potential home buyers avoid things like PMI and reduce monthly mortgage payments by up to 20%. Buyers don't have to pay Unison back until they decide to sell their homes. If the home decreases in value, they take a portion of the loss. If there's an increase, they share the profit.
Motif
Motif is a company that allows you to pick a number of companies (based on an investment idea or motif) and purchase them as a single transaction. You set up a motif of investments and pay only one fee (to buy ALL of the stocks in your motif). Some motifs cover sectors such as healthcare, technology or even auto racing. Others are diversified. Read about Joe's experience with Motif: My Motif Investing Journey: Step One
Simply Wall St.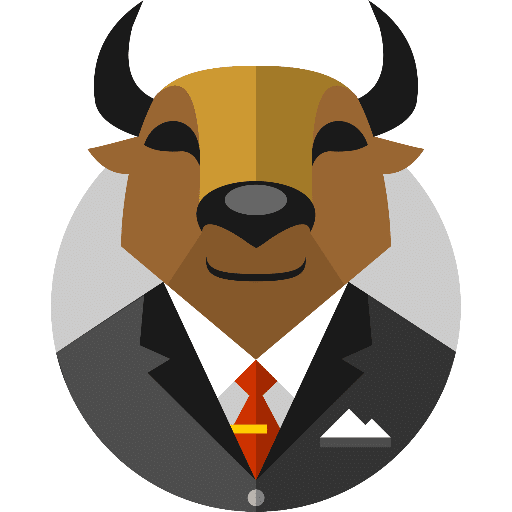 Simply Wall St. understands that we learn best by seeing, so they broke down each and every stock in the US stock market into infographics. It makes the stock market both beautiful and approachable. Read about Simply Wall St. as well as other disruptive financial technologies: 5 Disruptive Financial Tools We Found at #FinCon15
BrokerCheck

BrokerCheck is a trusted tool that shows you employment history, certifications, licenses, and any violations for brokers and investment advisors. Read Joe's cautionary tale: Behind the Scenes at a Financial Seminar
Scottrade
Scottrade is an investment company with over 500 branch offices nationwide, offering a wide range of brokerage and banking services. Read Joe's post about opening a Scottrade account: Investment Throw Down: Winning By Not Losing
TradeKing
TradeKing offers clients a well-rounded package at a competitive price, and has a strong foundation for the future with its TradeKing LIVE and TradeKing Advisors offerings.
TD Ameritrade
TD Ameritrade is an online broker for online stock trading, long-term investing, and retirement planning.
Vanguard

We love Vanguard, and you will too. Their prices are lower (by a mile!) than any other company out there, their website is easy to navigate, and they're owned by investors.
Fidelity
F

Fidelity Investments is the online trading brokerage of choice, offering IRAs, retirement planning, mutual funds, ETFs, and more to help meet your goals.
Morningstar
Morningstar is a rating system for mutual funds.
Listen to: Are Morningstar mutual fund rankings relevant?
Managing Your Money
Acorns
Acorns rounds up your purchases to the nearest dollar, then invests the change. Listen to Acorns CIO Colton Dillon discuss his app here: Turning Little Acorns Into Big Money – STK #Podcast w Colton Dillion
The Prism Bill Pay App
Prism takes all of the work out of interfacing with different companies, giving you one place to pay everything. Keep track of your cash, pay your bills and get it done. Good stuff. Listen to the founders of Prism app on our podcast: Hit Your Bill Paying Stride More Efficiently with Prism Bill Pay App Creators
Personal Capital

Personal Capital manages your day-to-day expenses and helps you plan. Read how Jason used Personal Capital to pay off his student loans: Listener Q & A – Jason Paid Off $75,000 in Student Loans in 12 Months
Mint
If you're in debt and you're not tracking with Mint, you're doing yourself a disservice.Mint helps you categorize all your spending, so you can see at a glance, where your money is going. It's helpful to use when you're having your weekly budget meetings. Read Joe's story about those meetings: How I Save Oodles of Money And Stay Lazy
Finovera
Finovera is still in beta, but you can easily organize your financial life so that you know when bills come and whether you have enough in your accounts to cover them.
You Need a Budget (YNAB)
Personal home budget software built with Four Simple Rules to help you quickly gain control of your money, get out of debt, and reach your financial goals. It's much more hands-on than Mint or Personal Capital, but that's the point.
Tiller

Tiller is an application that uses cloud-based Google sheets to help individuals and families track expenses and plan their budget. Listen to: STK 216-3 Building a Collaborative Budget with Peter Polson and Tim Johns of Tiller 
Read: In Writing — Better Budgeting Through Better Technology (a conversation with the creators of Tiller)
Monitoring Your Credit
Credit Sesame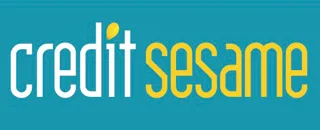 Credit Sesame is a web-based freemium tool that provides consumers with a free credit score. No credit card or subscription is required to register or obtain the credit score, which is updated monthly. Listen to:Base Credit Decisions on These New Rules – with John Ulzheimer
Credit Karma
Credit Karma is a free credit and financial management platform for US consumers available on the web and major mobile platforms.
Credit.com

Credit.com is the only product of its kind designed by leading credit experts committed to helping you understand and master the confusing world of credit. It's a simple, guided experience protected by bank-level security.
GoFreeCredit.com
 GoFreeCredit is a website that allows you to check your credit score and sign up for a trial of 3-Bureau Credit Monitoring.
Quizzle
Quizzle is a website that offers a free VantageScore 3.0 credit score and a free Equifax credit report every six months. Listen to: Free Credit Tools, Exchange Traded Funds in Your 401k and Money Confident Kids (#FinCon14 Episode 2)
Get Out of Debt
OppLoans.com

 A survey of K-12 educators discovered that 92 percent of them believe financial education should be taught in schools, but only 12 percent actually do. OppU fills this gap by offering engaging, practical personal finance lessons that can be used inside or outside of the classroom to help students and adults of all ages learn to better manage their money. OppU is a free and easy online curriculum that teaches the fundamentals of money management. The classroom-friendly courses are aligned to national standards for financial literacy and cover topics such as spending, saving, credit, and debt.
Payoff.com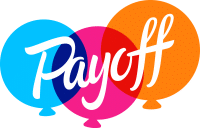 Payoff empowers people financially so they can lead better lives. They help people pay off their credit cards faster by combining personalized service with research from top scientists. They'll help you consolidate your credit card debt and pay it off in 2-5 years. Take their financial personality quiz here.
Magnify Money Free Debt Guide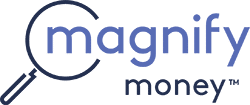 Magnify Money's free debt guide is a 45-page comprehensive guide to getting out of debt.
Check out Magnify Money's Debt Guide
Financial Detox Guide
Financial Detox is an awesome free guide from Frugal Confessions. Are your finances in need of a detox? Want more from Amanda? Read: The CVS Drugstore Game
SoFi Personal

Do you have a high-interest credit card loan? Or any personal loan? You're probably paying too much in interest. Apply to refinance your loans and get a better rate. The less interest you pay, the faster you can pay it off, and the more money you'll have in the bank.
Sofi Student Loans

How much are your student loans costing you in interest? Refinance them, and get a significantly lower rate. Best of all, your loan application is done in ten minutes.
DebtMyth App
Tired of fighting about money, working for the credit card companies, and feeling stressed out when you buy something? You CAN get out of debt. And Pay Off Debt app can help.
Banking
Bank of the Internet
Bank of the Internet is what we use for our business account here at Stacking Benjamins. It's easy, professional, and does what we need it to do, without fees.
Your Local Credit Union
Credit unions are non-profit financial institutions, which don't make sense, unless you're a member. Join one today.
Planning Tools
The Best Retirement Calculators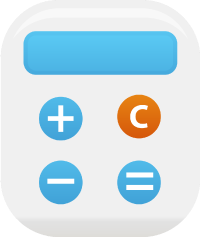 Our friend Darrow Kirkpatrick compiled an awesome list of retirement calculators. Listen to him discuss his favorites on this episode of the Stacking Benjamins podcast: How Can I Calculate My Perfect Retirement?
Making Money on the Side
thredUP
thredUp is an easy way to make money on the clothes in your closet. thredUP is a fashion resale website for consumers to buy and sell secondhand clothing online.

Insurance

When it comes to life insurance why would you waste time with expensive companies that don't innovate? Haven Life will let qualified, healthy applicants skip the medical exam and the entire process of applying is online. Plus, you'll be happy with the rates. Us? We love their insurance calculator…
EHealth Insurance
eHealthInsurance is a national marketplace that lists sales quotes for various health insurance plans and allows consumers to apply for coverage online.
Taxes
TurboTax
TurboTax is the #1 best-selling tax software. Free Edition includes free IRS efile. Easily prepare your tax return and file income taxes online.
H&R Block
H&R Block tax preparation guarantees you get the maximum tax refund. The engine is the same as Turbo Tax, but it's more asthetically pleasing.
Shopping & Saving Money
Magnify Money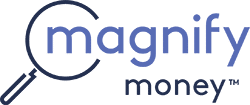 We're big fans of our podcast sponsor, MagnifyMoney, and not just because they're our sponsor. We actually approached THEM to sponsor us because we love their product. Compare checking, savings, credit cards and student loans without giving up your personal information. Fantastic.
Amazon
Amazon gives us a little something when you use our link. Plus, you can be anonymously famous when you purchase something! We get to see what people buy when they use our link, but we don't ever see who buys it. The best purchases end up in the "Random things you bought using our link" part of Big Ben's flea market.
Republic Wireless

Republic Wireless is the game-changing mobile company trying to upend traditional carriers through a clever strategy. You see, while Republic Wireless uses the same cellular network as Sprint, their phones prioritize WiFi for calls, texts, and surfing.
AirBnB

Stay like the locals do. Instead of hotels, people on AirBnB list either a room in their house or their entire home. But, unlike hotels, you end up dealing with the idiosyncrasies of people who want to make a little money on the side. Use this link to earn $25 toward your first night.
Groupon
If you're going to splurge on dinner, drinks, or a manicure, check Groupon first. Groupon has deals to restaurants, spa deals, even physical goods.
Groupon Coupons
Groupon Coupons is a portal that shows a variety of coupons for your (mostly online) shopping needs. Read: New from Groupon: Groupon Coupons
Groupon Getaways
Save money during a hotel's downtime with Groupon Getaways. Go on a last-minute weekend trip without paying last-minute prices.
LivingSocial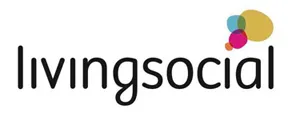 Not finding what you want on Groupon? Check out their #1 competitor, LivingSocial. The idea is the same, but the vendors are different.
Hotels.com

Hotels.com is a website for booking hotel rooms online and by telephone. The company has 85 websites in 34 languages, and lists over 325,000 hotels in approximately 19,000 locations.
Goldstar Events
Get discount tickets to the theater using Goldstar Events. It's a really fun way to check out a play, a musical, or something that's coming through town. Discounts are usually 50% or more.
Restaurant.com
Restaurant.com has all kinds of discounted vouchers. Depending on the deal, you can pay $6 for a $25 voucher.
Ibotta

Ibotta is a cool app that gives you cash back. Shop online. Submit a receipt. Get cash.
Kids and Money
FamZoo

FamZoo is an online budgeting and banking service designed for parents and kids. Includes linked prepaid cards, allowance/chore management, and family finance tools. Listen to: Money Management 101 for Kids (and Maybe for You!) with Bill Dwight
Tools for Veterans and the Military
USAA
USAA has raving fans, and for good reason: they really care about their members. They provide financial services to anyone who's ever been in the military and anyone who's related to anyone who's ever been in the military. What's not to like?
Military One Click
Military One Click is your home for military families and friends of the military. Their site offers job opportunities, the latest news, and resources for military families.
Veterans' List
Veterans' list is a resource for military veterans who are interested in growing their business. Their mission is to help veteran-owned businesses succeed.