We're lucky to partner with companies we'd recommend even if they weren't our sponsors. That said, the following companies keep the lights on at Stacking Benjamins:
Show  Sponsors: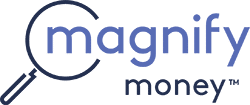 We're so happy to work with MagnifyMoney.com. Nick Clements, co-founder of MagnifyMoney.com joined us as a guest on the show and amazed us with his knowledge of the dirty underbelly of how credit card companies and banks work. MagnifyMoney is on a mission to help consumers find "the good stuff" and we're excited to help shout their message from the rooftops (or from your mp3 device….).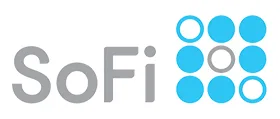 When we found out that SoFi was getting involved in podcast sponsorship, we knew that we had to pitch them to partner with us, and we're so thrilled they took us up on our offer. SoFi has been an innovator since the beginning, when they only worked in student loans, and now they're blazing a trail in the FinTech world by working in the spaces where banks and other financial companies struggle, by offering better personal loans, mortgages and other financial services.  
---
Segment Sponsors
We're excited to partner with the first company to offer completely online life insurance applications, Haven Life. They make insurance so easy, you'll think to yourself, "Why hadn't someone done this already?" Haven Life sponsors our "Haven Life Line" segment, where our friends and fans call the basement for financial help. While we can't give personal advice (we don't know you enough!), we'll point you in the right direction and you'll get some valuable tips to help you on your way. The good news? Haven Life can easily help you with your term life insurance needs!
Freelancers need clear accounting and billing software, and our partner Freshbooks is second to none in that arena. We use Freshbooks here in the basement for our billing, and invoices have never been easier. Because they work so hard to make things easy, we're excited that they sponsor our FinTech segments. Each week we feature a FinTech company on the Freshbooks FinTech Friday segment. While we don't endorse any of the companies that come on the show, you'll be as amazed as we are at the exciting brands being created to help you better manage your money. In past segments we've covered everything from investing to budgets and moving to real estate. There's always something new on Freshbooks FinTech Friday!