Tired of paying retail for everything? David Pogue (of NOVA and CBS Sunday Morning fame) joins us to talk money saving hacks. How much can you save just by buying at the right time, using the modern version of coupons, and shopping at the right stores? We'll talk Best Buy, Amazon, Retail Me Not, and more on today's show.
That's not all. Rob Berger from Dough Roller joins us to discuss the new Betterment offerings. Is this a company on the attack or one that's been forced to be defensive? We also throw out the Haven Life line to Matt, who asks about the right time to rebalance, and take a letter from Rick, who has comments about RFID and also debt cleansing. Of course, Doug still brings home the trivia, and much more.
Special thanks to  SoFi and Magnify Money for sponsoring our show!
Subscribe below.
Show Notes:
<> Open
From student loans to personal loans and mortgages, lower your interest rate with a strategy involving SoFi. You need a good credit score to qualify.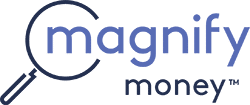 Compare checking, savings, credit cards, and loans before switching. Magnify Money makes it super easy to compare, switch and save.
<>Headlines
<> David Pogue

Check out David Pogue's site at: David Pogue
Follow David Pogue on Twitter: @Pogue
Check out David's book:

<31:50>Doug's Trivia
On one now-legendary episode, Kramer and George's dad Frank create a device to make men feel 10 years  younger, have better posture, and breathe easier. What was the name of this device?
<36:22> Haven Life Line
Need life insurance? You could be insured in 20 minutes or less and build your family's safety net for the future. Use StackingBenjamins.com/HavenLife to calculate how much you need and apply.
Matt asks about rebalancing his portfolio. Does it make sense to capitalize on market downturns?
<45:48> A Letter From the Mailbag
Rick chimes in with additional information about debt repayment (balance transfers) and about RFID.
Need help with your financial plan? Use this link to schedule a meeting with OG: StackingBenjamins.com/OG
<> Join us Friday
Greg, Paula and Len join Joe in a rousing roundtable conversation, AND we learn about the Clarity app.
DOWNLOAD NOW
Download Joe's ebook and learn why you should never listen to the gurus about your money.
Podcast: Play in new window | Download