Live, from Joe's parents' basement…it's the Stacking Benjamins Show!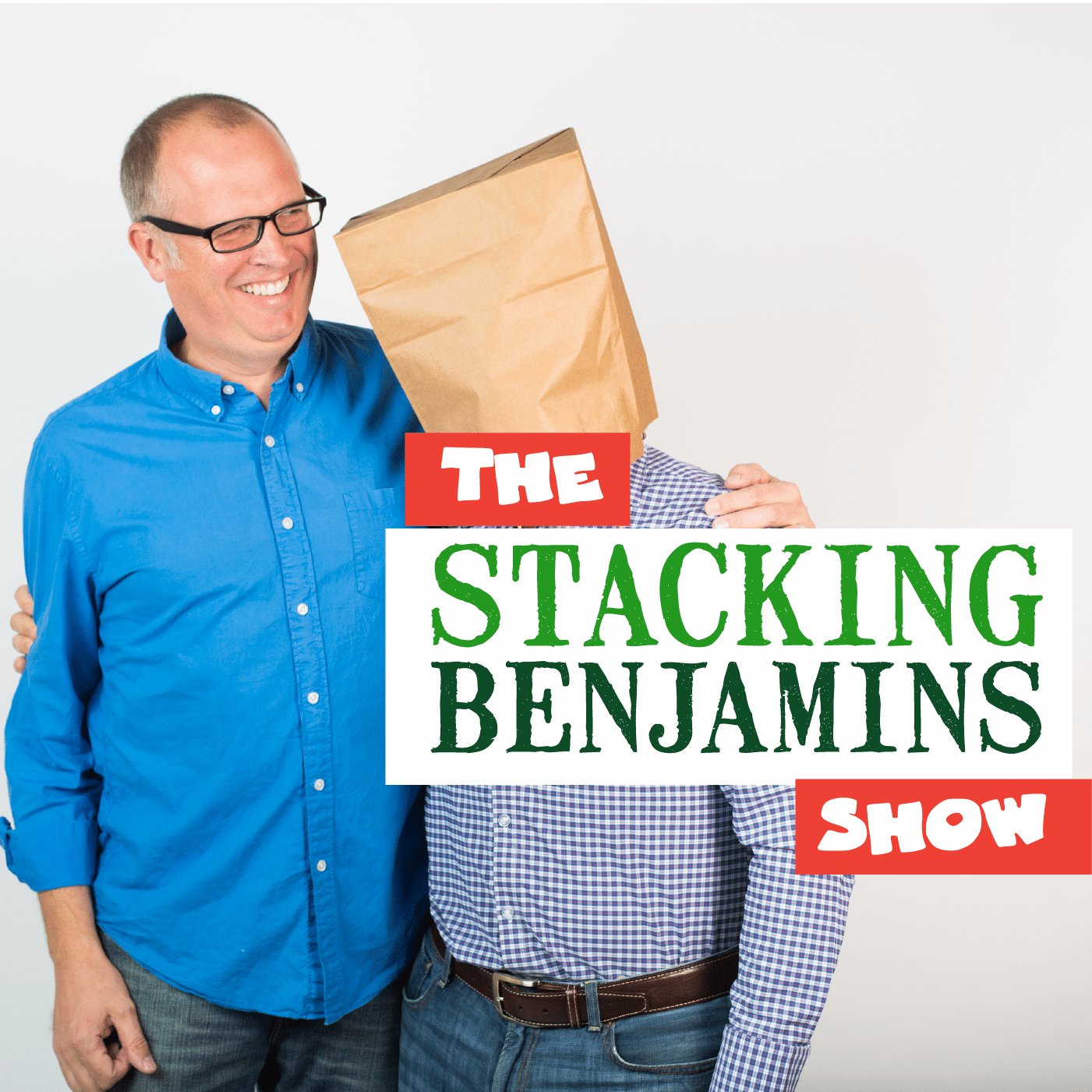 Welcome to the only Academy of Podcasters Award-Winning show broadcasting live from Joe's mom's basement!
Press Mentions about Listening to SB:
While it may seem like Joe, OG, and the gang are messing around during Stacking Benjamins, they're actually deadly serious about the need for financial literacy. Literacy rates around the world are dropping, and this podcast is meant to help foster much needed conversations about money.
Based on the science of play, Stacking Benjamins aims to make finance more approachable, interesting, and fun. Our hope is that people will think more seriously about money and about financial well-being. While some podcasts hope to be the final expert in the chain of money lessons, Stacking Benjamins hopes to introduce you to the broad spectrum of ideas, concepts and technologies that can help you lock in a better financial future.
We joke that "you won't learn anything on Stacking Benjamins" to keep it light. The show has a warm setting to make money friendly. Our characters mess up with their money and share mistakes often to show that even pros get it wrong sometimes.
For More on the Science of Play, start with these sources:
The National Institute for Play: The Science
The Importance of Play For Adults
Press Mentions about How We Make the Show:
Fast Company: "Why Podcasting is the New Networking"
Inc. Magazine: "How Did An Average Joe Get an Award-Winning Podcast? He Stole It"
Looking for fewer gurus and more discussions? Grab a cup of coffee and enjoy the home of fun financial conversations. If you like podcasts for entertainment rather than hardcore financial tips, this is the show for you.
The Stacking Benjamins Creed:
Personal finance is personal. We're all trying to be stackey.
We all have different opinions about money. We can discuss our differences without being obnoxious with each other.
Everyone doesn't start at the same place with money. We'll explain the basics AND talk about more advanced topics.
There's nothing embarrassing about money. Let's talk about our wins and losses, so we can all learn from them.
Fun and play beats preaching any day, brother….any day.
Surround sound, not education. If you want an education, though, click here for the Stacking 101 Benjamins course.

The Format
Stacking Benjamins is a magazine-style podcast. While each episode is just over an hour long, rarely will a segment run longer than 10 -15 minutes. Don't care for a particular topic? Wait a few minutes and we'll be on to something else!
How To Listen
The Team
It takes a village, they say. We have a whole cast of contributors who entertains you each week:
Joe Saul-Sehy – Stacking Benjamins
Joe is a former financial advisor (16 years) and represented American Express and Ameriprise in the media. He was the "Money Man" at Detroit television WXYZ-TV, appearing twice weekly. He's appeared in Bride, Best Life, and Child magazines, the Los Angeles Times, Chicago Sun-Times, Detroit News and Baltimore Sun newspapers. He's also appeared online in more than 200 different places, including CNBC.com and WSJ.com.
OG – Stacking Benjamins
The Other Guy (AKA OG), is co-host of the Stacking Benjamins podcast. He's a current Certified Financial Planner working with clients across the nation. OG loves to speak freely about the financial planning industry and about situations he sees in his office daily. For more on OG or to schedule an appointment to meet with him, click here.
Kathleen Celmins – ForProfitBlogging
Kathleen likes to think of herself as the opposite of Joe: a regular person who has learned all her money lessons the hard way. She wrote a check from a credit card, got into a pile of debt, and worked her way out. Now, she's busy making the Stacking Benjamins show and website the very best they can be. You won't hear her on-air much, but you'll see her work in various ways.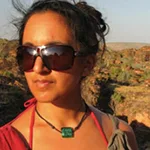 Paula Pant – Afford Anything
Paula's website sprung on the financial blogging scene in 2011, winning the Plutus Award for Best New Blog. Paula's a world traveler, who visited 30 different countries before her 30th birthday. She's also an investor who owns six properties that net her over $30K in passive income per year. Paula's mantra? Cut ruthlessly on things that don't matter to spend lavishly on those things you love most.
Suzanne Lucas – Evil HR Lady
Suzanne is a long-time HR professional who now operates the popular Evil HR Lady website, writes for top publications like Inc. and CBS MarketWatch.
Len Penzo – Len Penzo dot Com
Len has been a fixture on Stacking Benjamins since our first episode. He's won the Plutus Award for Best Single-Author Financial Blog (2012). Kiplinger has named his site as a Best Money Blog in 2010 and 2012. His work is syndicated at ClarkHoward.com, BusinessInsider.com, and MSN.com.
Greg MacFarlane – Control Your Cash
Greg's site, Control Your Cash, is the hilarious, irreverent home of Greg's book by the same name, co-authored with Betty Kincaid. He hosts the Carnival of Wealth every Monday (a great start to your week). Greg was born Canadian, which could explain many things we find odd about him.
My Mom's Neighbor Doug
When he's not playing the part of my mom's neighbor Doug, he's busy critiquing Stacking Benjamins and telling us exactly how he'd do it…if he had the time to create his podcast.
Frequent Guests
We've been lucky to have some recurring guests on the show:
Pete the Planner – Pete The Planner
CFP Katie Brewer – Your Richest Life Planning
CFP Roger Whitney "The Retirement Answer Man" – RogerWhitney.com
Barbara Friedberg – Barbara Friedberg Personal Finance
Sandy Smith – Yes! I Am Cheap
Philip Taylor – PT Money
Deacon Hayes – The Well Kept Wallet
Our Sponsors

StackingBenjamins.com/SoFi – From student loans to personal loans and mortgages….lower your interest rate with a strategy involving SoFi.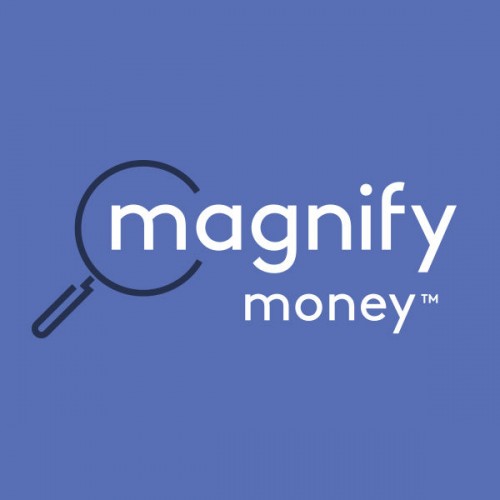 StackingBenjamins.com/MagnifyMoney – Compare your checking, savings and credit cards with the best available before switching. Magnify Money makes it super easy to compare, ditch, switch and save.
Hoping to sponsor the show? We offer competitive rates and our track record with sponsor value is incredible. Email Joe (at) stacking benjamins (dot) com for details.