Ah….banks. I love what they do and I often despise how they do it. It could be so good, yet they often insist on making it so, so bad.
On this week's show, OG & I tackle our Top 5 Banking Services to Avoid. PK discusses over optimization. Erin Lowry from BrokeMillenial.com joins Greg for this week's shortwave segment and wonders, "How can you best savor your savings?"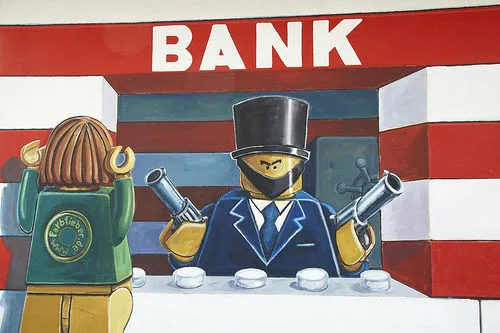 Subscribe to the podcast through iTunes and new episodes will show up every week!
Never subscribed to a podcast before? Here's Apple's fantastic tutorial.
Would you rather listen on your smartphone? Try Stitcher or the iPhone podcast app. We're available on both platforms, as well as Windows Phone, Blackberry Podcast App, Podcatcher, TuneIn, and more!
Show Notes
<> Open
<> Amazon.com – Thanks to everyone who's using StackingBenjamins.com/Amazon to reach their favorite online deals!
<> Headlines
– Winter weather and the stock market
– Harvard acceptance rate
<> PK's Fractional Sense – Over-optimization
<> My Dad's Shortwave:
The article we talk about this week: 5 Strategies That Can Make You Happy About Saving
On my dad's shortwave this week:
Greg McFarlane (Control Your Cash – check out American Express Everyday: Don't Bother)
Erin Lowry (Broke Millenial – check out Traditional IRA: Saving Broke Millennials Hundreds of Dollars)
<> Your Letters
<> End Show
Photo: luckyfotostream